Security film was designed to protect windows from accidently shattering and has been used in homes, daycares, hospitals, and other public spaces.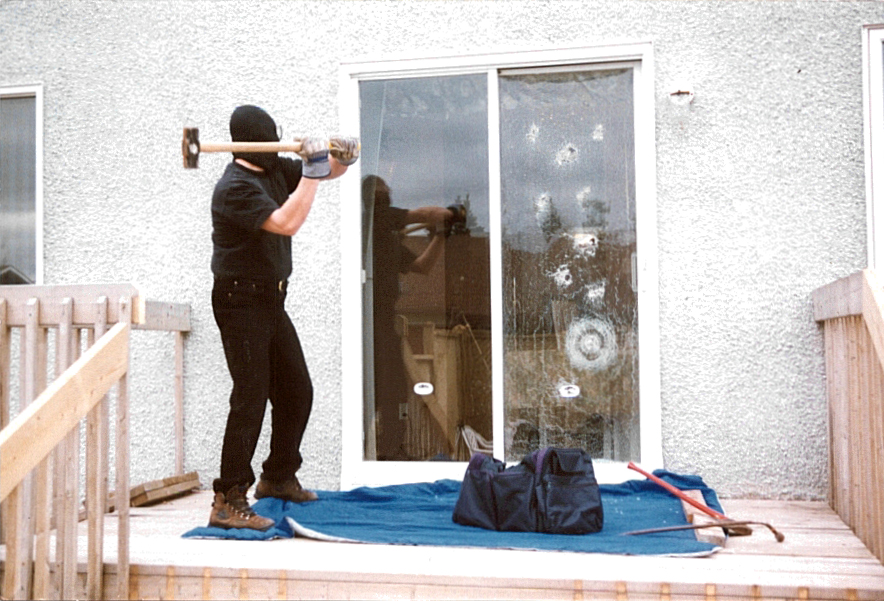 When a window film is at least 8 mm thick, it is designed to protect against theft or vandalism. In these cases, it is very important to make sure it is installed correctly. Moreover, you can connect a specific window to an existing security system, which makes your building even more secure.
How does it work? If someone tries to break your window to get in, the window might break but it will stay in one piece. It is the same principle behind the design of car windshields. In most cases, the thief will give up. A security film can be installed on most windows, but it is much less efficient on tempered glass.
On front doors, you may want to consider replacing the indoor tempered glass with laminated glass before installing a security film. Tempered glass is often used in front doors in businesses and homes and can also be found in patio doors.
A security film can be as thick as 15 mm and can be installed with special silicone to attach it to the frame. It can also be installed under the mouldings when possible.
Security film is usually clear but it also comes in a darker shade, which can add to the building's visual appeal.