Frosted films are used in a variety of settings. It is especially useful for preserving your privacy in bathrooms, offices, and conference rooms. It's also often used to conceal a wall or ongoing renovation work.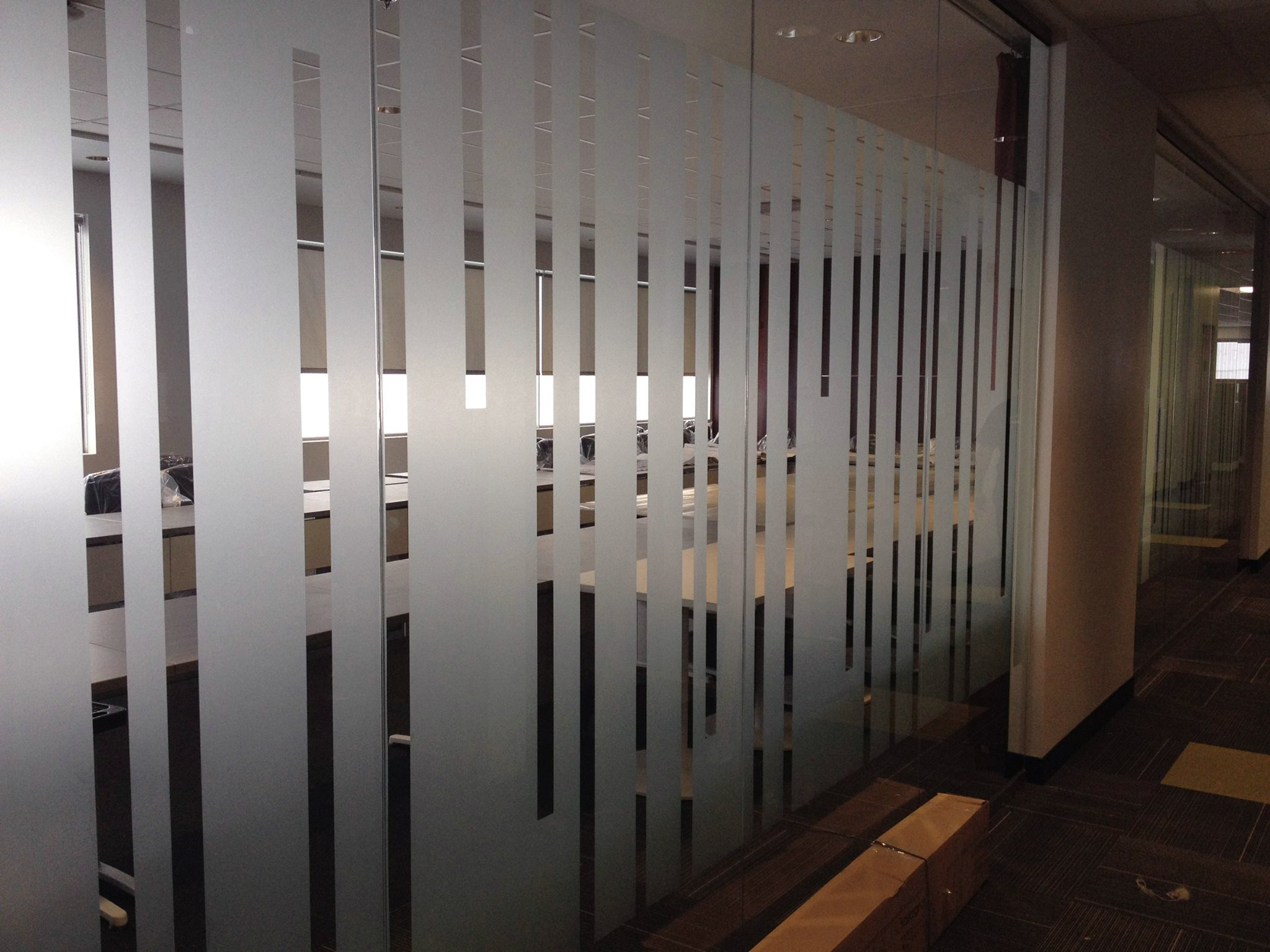 The benefit of this kind of window film is that it still lets in light while providing privacy. And with new technologies, we can easily print images or your logo and display them on the front door of your home or business. It's easy to maintain and easy to remove.
Most office towers in Montreal have installed this type of window film because it provides privacy, is visually appealing, and is inexpensive to maintain. We can install it on parts of windows and we can also create various designs to improve the visual look of your office space.